PARK WING: New Building of Guest Rooms
Opened on Monday, December 19, 2016!
Park Wing, inspired by a tropical seaside resort with cruise ships in port, offers a completely cheerful and exciting atmosphere. The interior of the guest rooms is designed in a consistent woodtone. Objets d'art of palm trees on the wall uplift the mood and allow guests to savor the atmosphere of a resort.
Park Wing adopts different colors for each floor theme: four combinations of white and brown, pink and purple, yellow and cream, and blue and green. We believe that floors in different colors provide new feelings whenever you come to stay.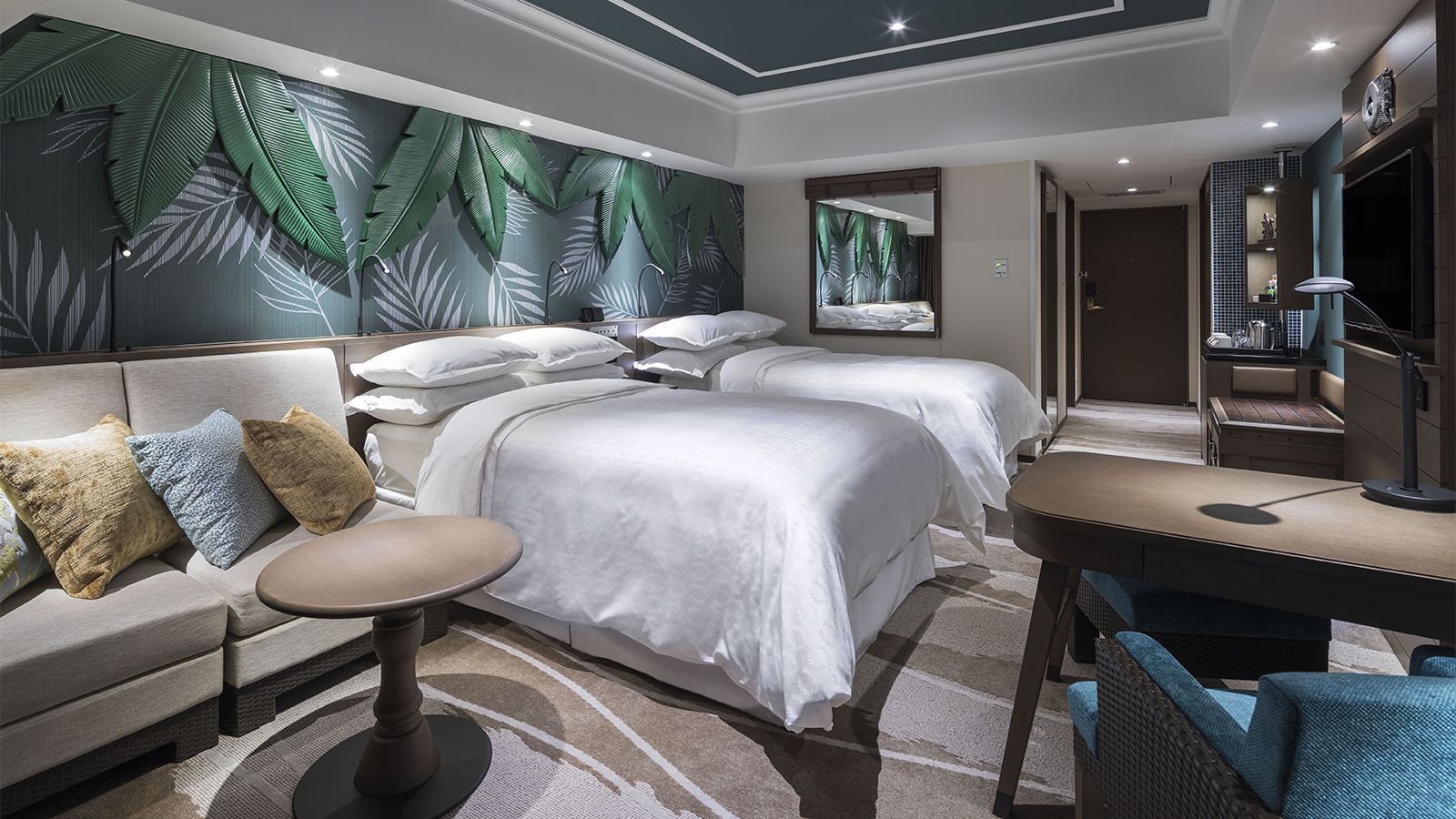 Room at PARK WING
*Please note that you will not be able to choose the floor (color combination) or view when booking your room.
Dog Lovers' Suites at Tokyo Bay
Dog Lovers' Suites at Tokyo Bay offer exclusive rooms and a dog lounge. Travel to Tokyo Disney Resort® with your dog. We offer an exclusive check-in counter for the suites in the Dog Lounge. Enjoy a relaxing, comfortable time with your dog in the guest room with signature Sheraton amenities.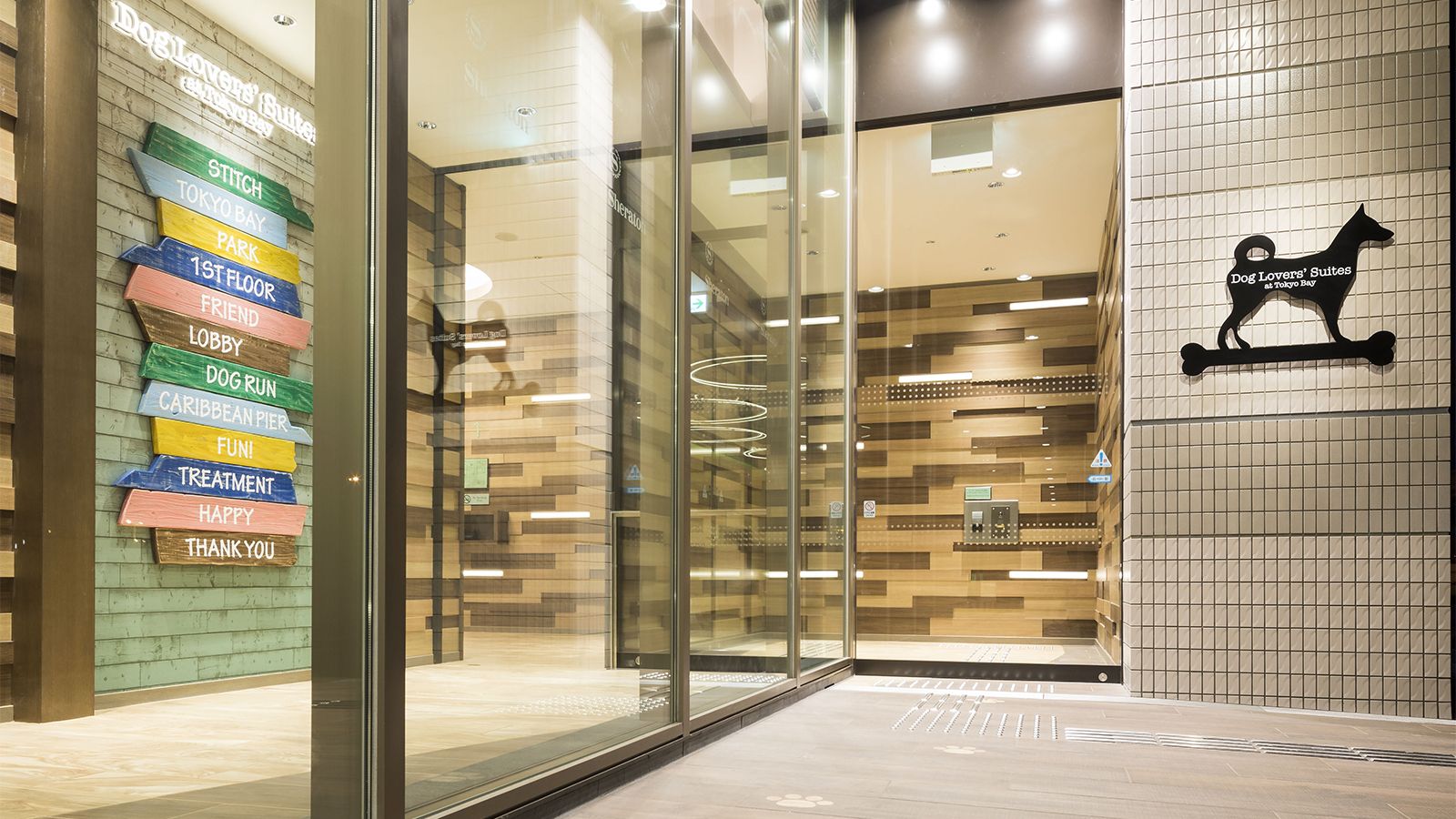 Entrance to the Dog Lovers' Suites at Tokyo Bay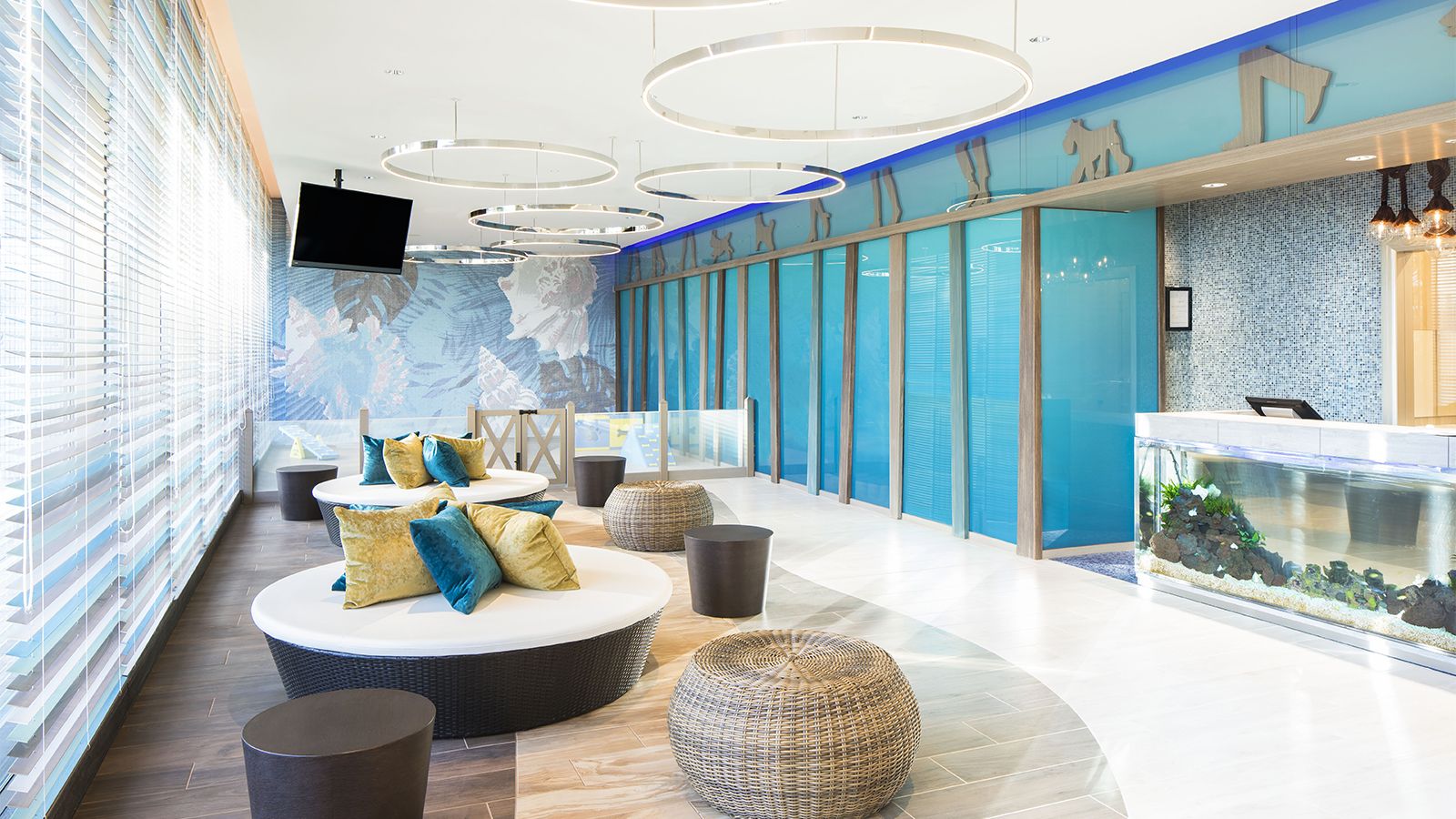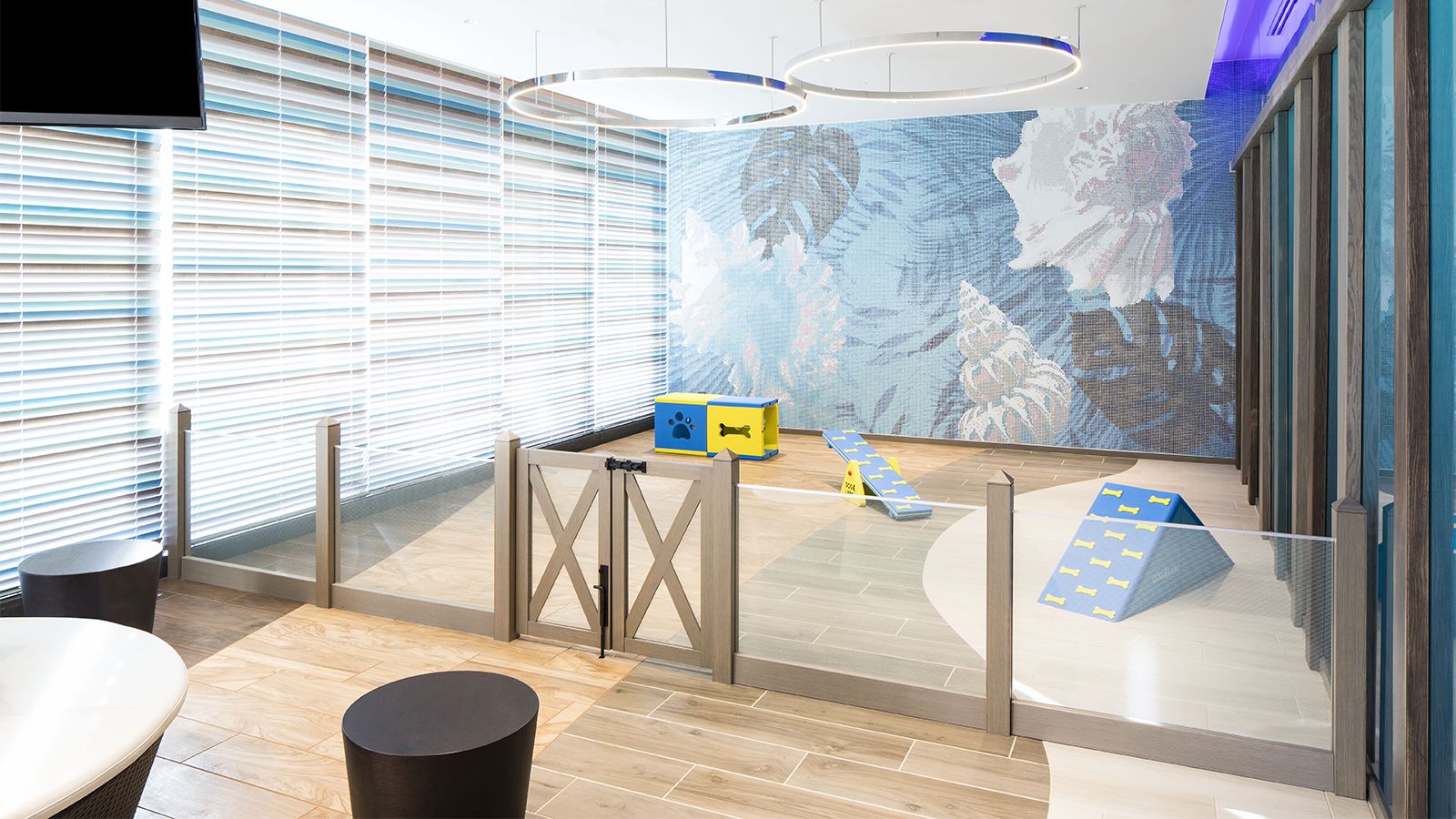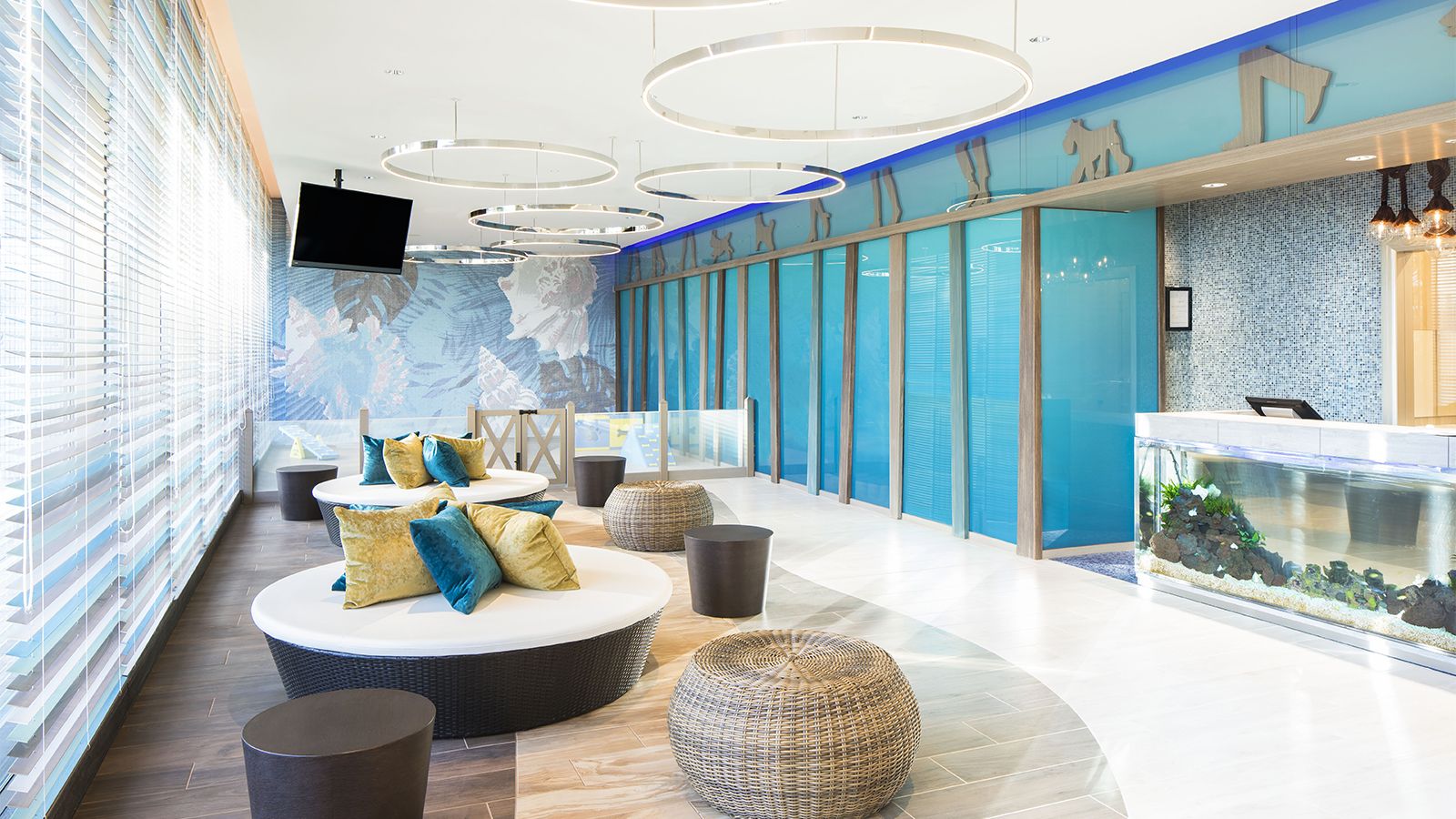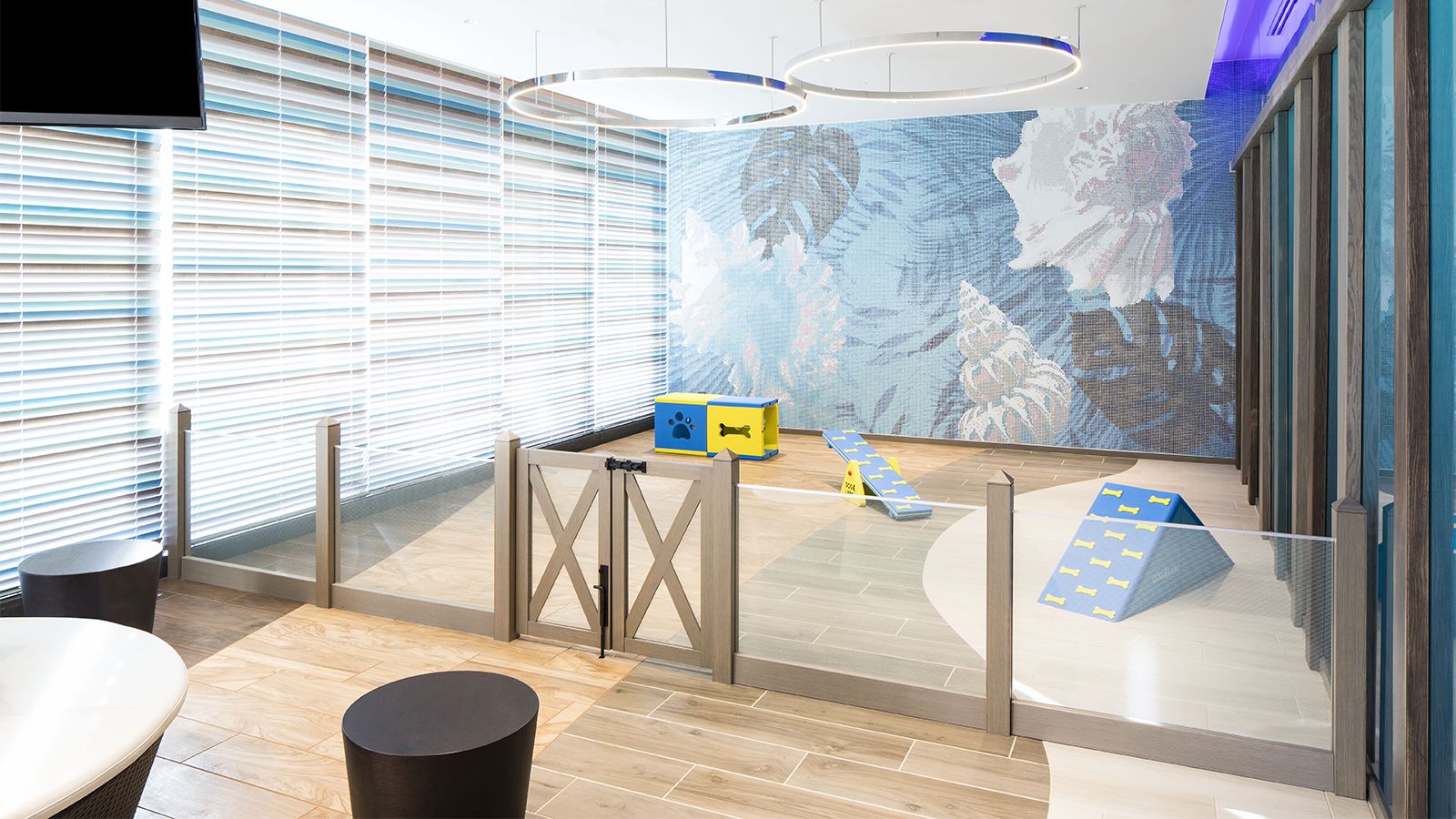 Dog Lounge of the Dog Lovers' Suites at Tokyo Bay