Seasonal Sheraton News
Sheraton Grande Tokyo Bay Hotel aims to keep our guests fully-informed on our events and announcements. From recent developments within the hotel to the best and the latest dining offers, stay up to date on the most important news and deals at Sheraton Grande Tokyo Bay Hotel here.
Find our latest announcements, opportunities to enjoy additional facilities and our special offers below.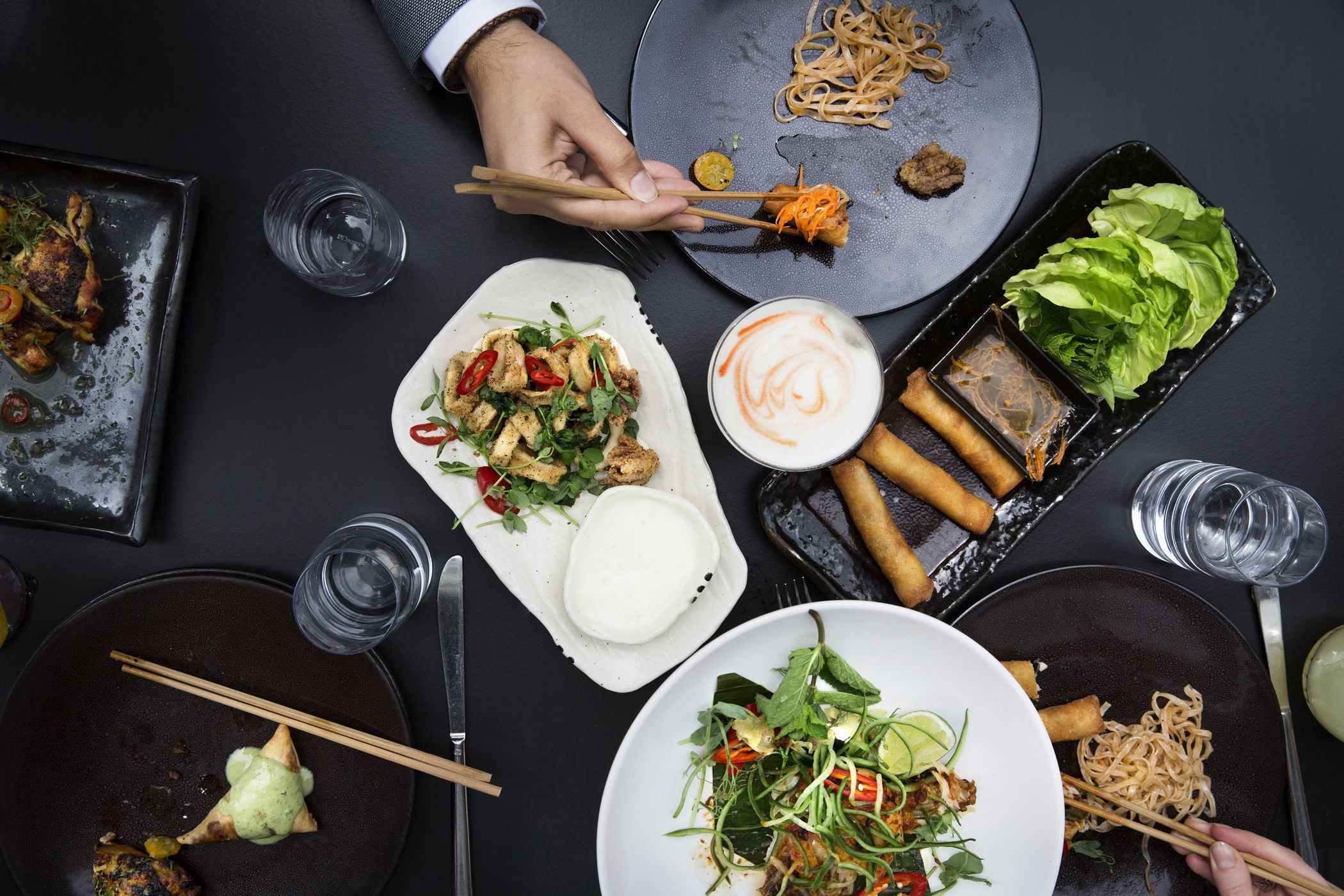 Members Dine More
Starwood Preferred Guest®(SPG®)
Dig into exclusive member benefits, with up to 20% off on your F&B Experience today.
Preferred:10%OFF
Gold:15%OFF
Platinum:20%OFF
*Excluded menu may apply.
Venue:Grand Café,Maihama Teppanyaki+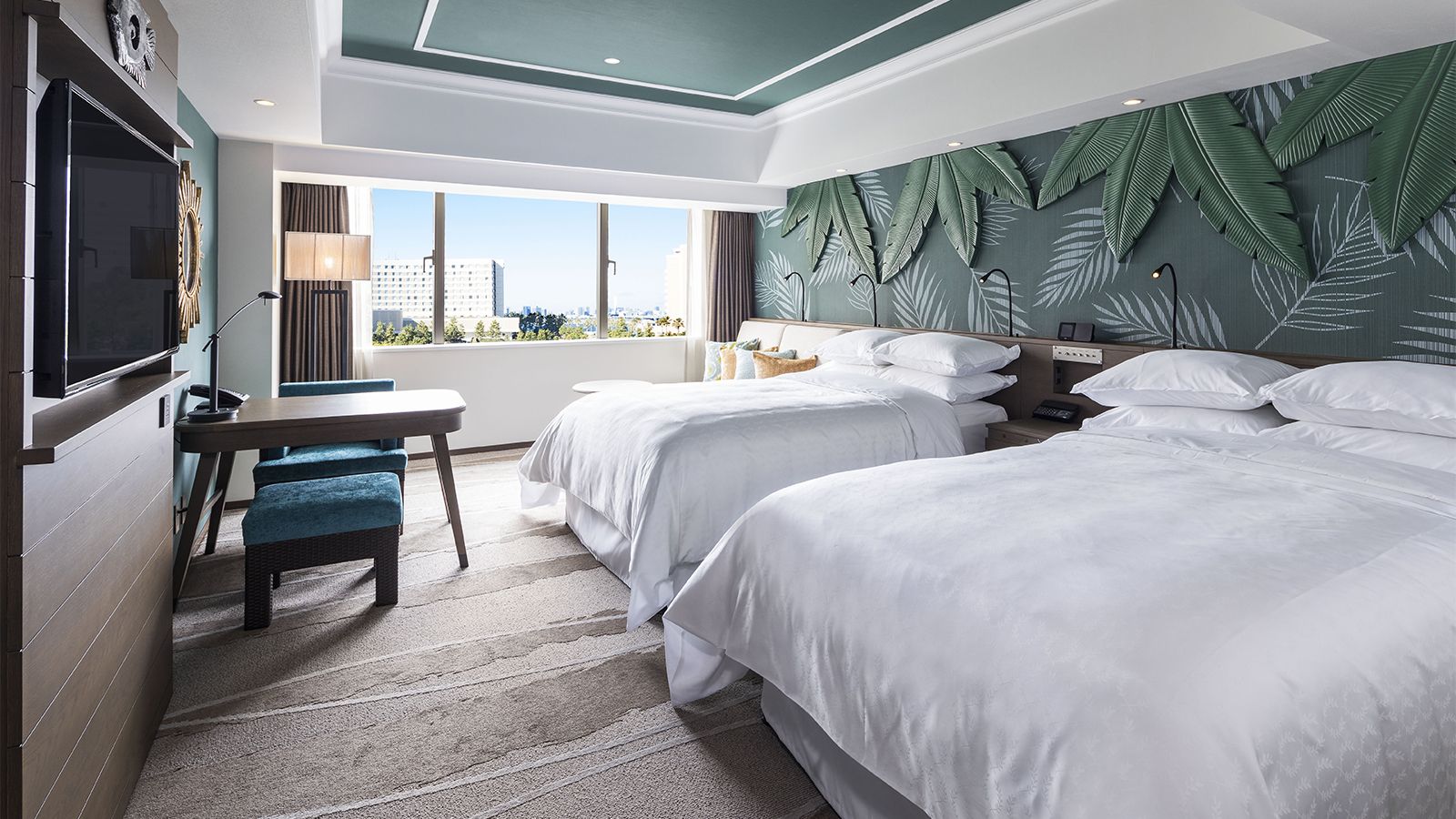 [Hotel] Tokyo Disney Resort® Disney Halloween - Stay Offer
September 8, to October 31, 2017
Come and enjoy Tokyo Disney Resort® Halloween!
To enjoy this special event, Sheraton Grande Tokyo Bay Hotel proposes you an exclusive offer with limited items!

・Accommodation in a Standard Room, Ocean Dream Room, Grande Room, or Parking Room
・Tokyo DisneyLand® or Tokyo DisneySea® 1-day park ticket for 2 adults per night
・Tokyo Disney Resort® Official Hotel "Original Key Chain" (per room per night)
・Breakfast for each paying guest

Book Now
[Hotel] Dog Lovers' Suites at Tokyo Bay Open!
Hotel Information
Sheraton Grande Tokyo Bay Hotel unveiled Dog Lovers' Suites at Tokyo Bay on December 19, 2016, the first suite-style accommodations in the Maihama area. With seamless access to Tokyo Disney Resort®, the PARK WING allows guests to stay with their pet dogs – and enjoy a theme park vacation with their four-legged companions.

Dog Lovers' Suites at Tokyo Bay features Dog Friendly rooms, a dedicated check-in counter, a dog lounge that welcomes guests with their pets, and a dog run.
[Hotel] New PARK WING Annex Open!
Hotel Information
The PARK WING Annex adds 175 stylish and comfortable rooms, making Sheraton Grande Tokyo Bay the largest hotel in the Maihama Area of Tokyo Bay.

A bright, open design in line with the "Maihama Seaside Resort" concept, the new PARK WING exudes a relaxed, tropical feel, akin to the seaside resorts visited by cruise ships. The interior color scheme differs from floor to floor, allowing guests to enjoy a variety of moods. Also, true to the iconic Sheraton brand, guests can enjoy a memorable stay with all the signature comforts and amenities such as the plush Sheraton signature bed.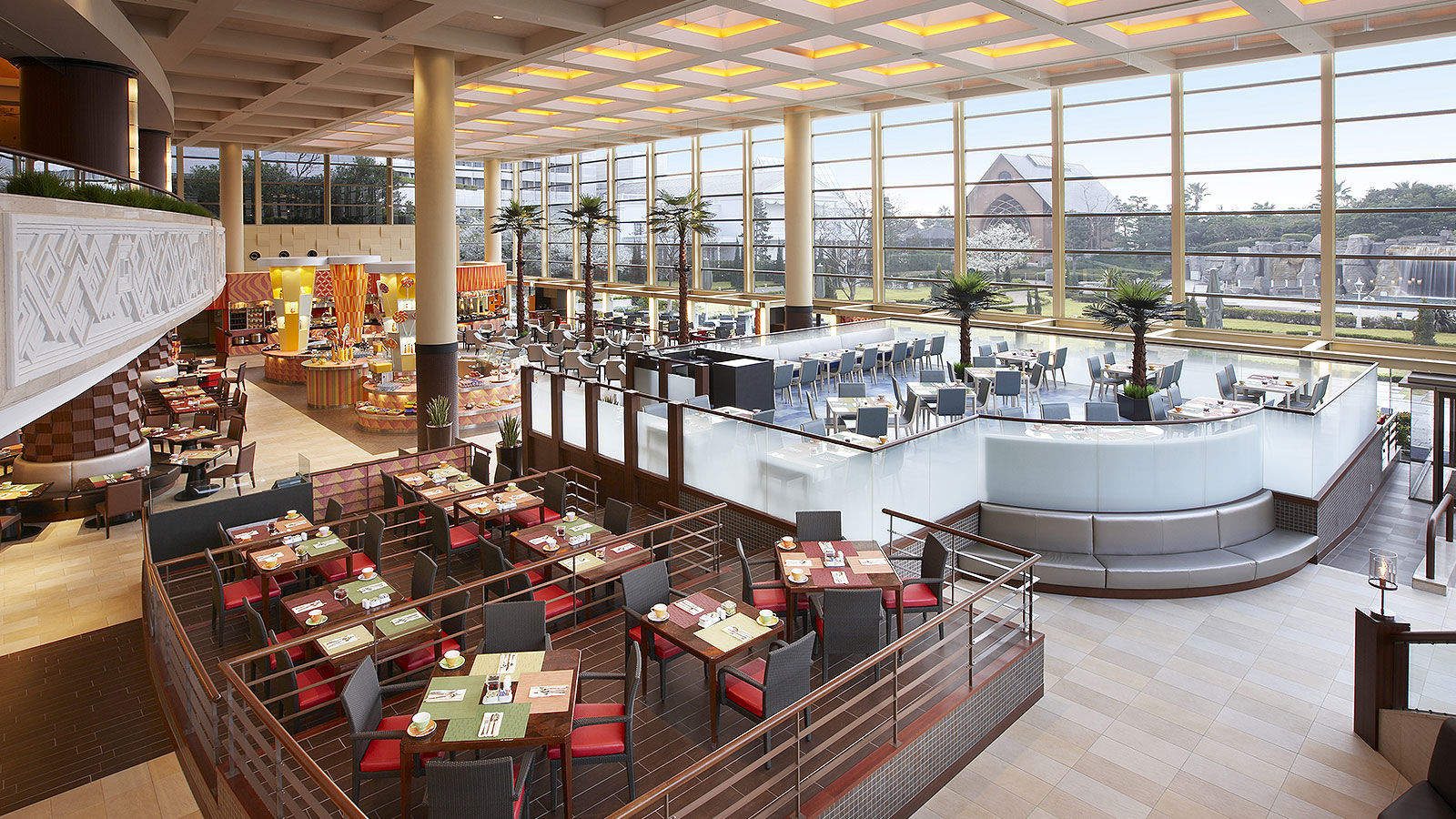 [Restaurant]Thanks Day
All-Day Dining Grand Café
Every 3rd Wednesday (Lunch) and every 3rd Friday (Dinner) are Thanks day!
August 23, 2017: Lunch Buffet for Adults 1,000JPY OFF!
August 18, 2017: Dinner Buffet for Adults 2,000JPY OFF!
*SPG discount not available.
*Reservation is required by the previous day.
[Reservation and Inquiry ]
All-Day Dining Grand Café
T 047 355 5555
Mail
Online booking
[Restaurant]All-You-Can-Meat-Day
Maihama Teppanyaki+
Every 29th of the month offer.
Order a course from below and enjoy the Teppanyaki meat steak as much as you like!
Courses:
Maihama Course
Shunsai Course
Seasonal Ingredients and Shiawase Manten Beef from Chiba course
Kiwami Course
Check the offer details
[Reservation and inquiry]